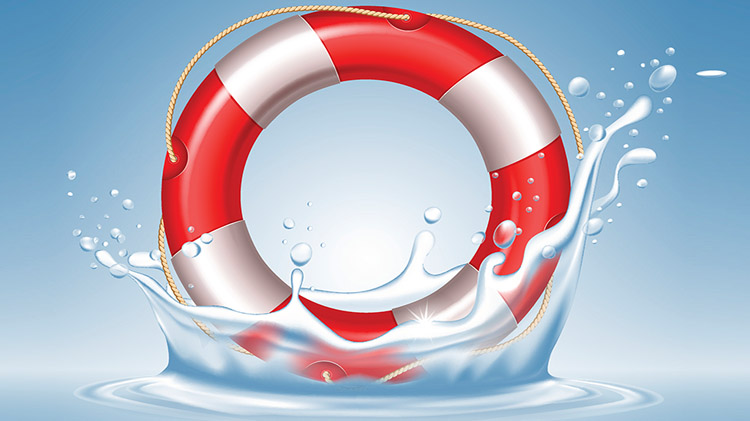 CANCELLED - Lifeguard Classes - Class 3
Note: This event has already passed.
Date: Apr 3 2020, 4:30 p.m. - 6:30 p.m.
DFC Indoor Pool - 1300 South Dakota Ave. Fort Leonard Wood, MO 65473 Fort Leonard Wood 65473 Google Map
Due to precautions regarding the COVID-19 Virus this event is cancelled.
Thank you for your understanding as we work to maintain the health and safety of our customers and staff.
Pre-course session on April 3 from 4:30 p.m. to 6:30 p.m. (must pass to continue class). Class dates: April 4, 5, 11, 12 from 8:30 a.m. to 4:30 p.m.
Candidates must swim 300 yards continuously, using strokes in the following order: 100 yards of front crawl using rhythmic breathing and stabilization, flutter kick, 100 yards of breaststroke using a pull and breath, kick and glide sequence, 100 yards of either front crawl or breaststroke, or a combination, surface dive to a depth of 10-14 feet, retrieve an object, return to surface and swim on their back, back to the start point, and exit water onto top of pool deck within 1 minute / 40 seconds without goggles, continuously tread water in an upright vertical position keeping head above water using only legs for 2 minutes.
All classes will be conducted based off the American Red Cross Standards. There is a minimum of 4 students and a max of 15. Must attend all classes for certification.
Open to the public ages 15 and up.
If class has low attendence, we will move candidate to the next scheduled class date.
Additional Dates:
Class 4: Pretest: April 17. Class dates: April 18, 19, 25, 26. Registration: January 20 - April 15.
Cost
$225 per person (military)
$275 per person (civilian)
$115 deposit due at sign up. No refunds.
Balance due after passing pre-test that night of the pre-course session, no exceptions.
Registration Info
Must register at the DFC Indoor Pool from January 20 - April 1.
Contact