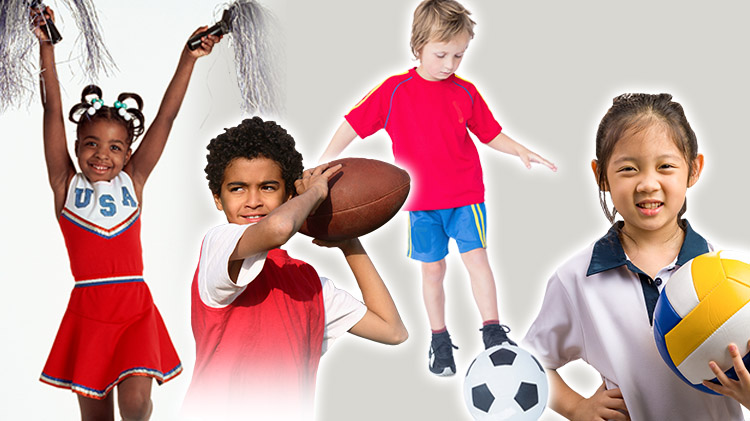 CYS Services Youth Sports & Fitness - 2538 Young St., Bldg. 9625 Fort Leonard Wood, Missouri 65473 United States Google Map
Fort Leonard Wood Youth Sports & Fitness offers a chance for youth ages 4 - 15 to participate in fall sports! Sports available include Flag Football, Cheerleading, Soccer, and Volleyball. These recreational leagues provide a fun, safe, and instructional environment to learn and develop skills.
Teams will practice twice a week, with games on Saturdays and occasional weekdays. Each team will be scheduled to play a minimum of six games, which may also occur outside of the Fort Leonard Wood area.
Flag Football, Cheerleading, and Soccer are available for youth from Kindergarten - High School.
Volleyball is available for youth from 2nd Grade - High School.
Volunteer coaches are always needed for all age groups. If you are interested please contact +1 (573)596-0209.
Cost
Cost is $45 per child (must be age 5 by July 31).
Registration Info
Register youth at Parent and Outreach Services from July 5 - 28.
Youth must be registered with CYS Services to participate. Youth must also have current shot records, as well as a valid sports physical that must remain current throughout the season.
Contact