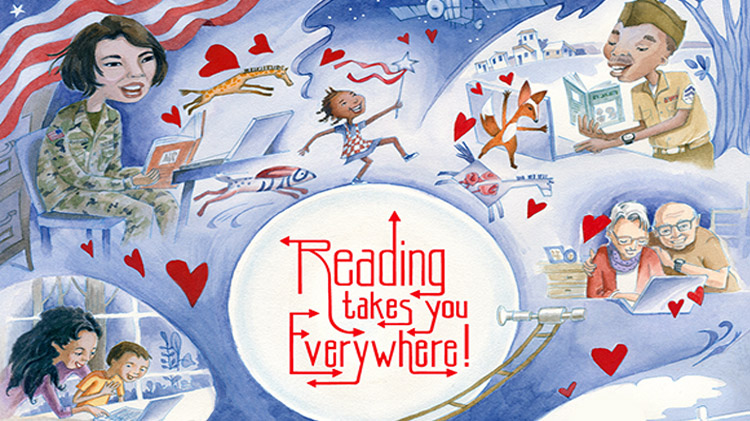 Bruce C. Clarke Library - 14020 MSCOE Loop, Ste. 200 Fort Leonard Wood, MO 65473 Fort Leonard Wood 65473 Google Map
Come on an adventure with the library staff to foreign lands, deep oceans, the cosmos, and beyond the imagination without ever leaving the comfort of the library!
Participate in the Summer Reading Program and win badges and prizes. There will be a variety of events held during the program. For more information about the events, please call +1 (573)563-4113.
The theme for this year's Summer Reading Program is "Reading takes you Everywhere."
This program is open to all ages.
The Summer Reading Program will take place from June 4 - July 16.