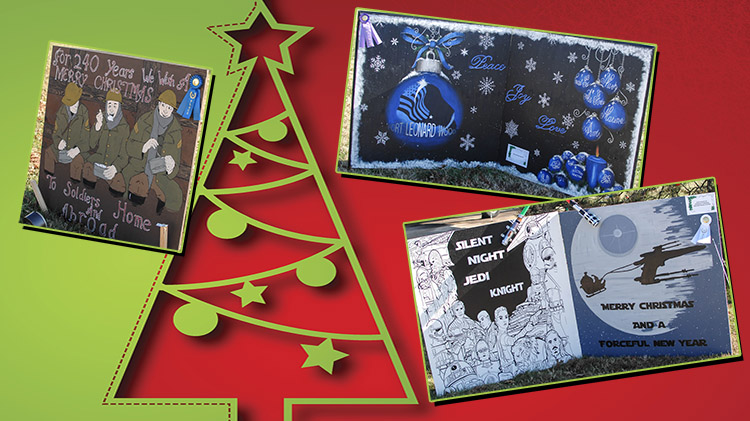 Help the community celebrate the holiday season!
Enter the competition and design your larger-than-life card to be displayed throughout the season.
Bragging rights for the top three and best overall!
Cards to the Community is open to the public.
Click HERE to view the guidelines and details.
Registration Info
Register at the Installation Wide Events Office, located in Pershing Community Center, by November 30.
Contact