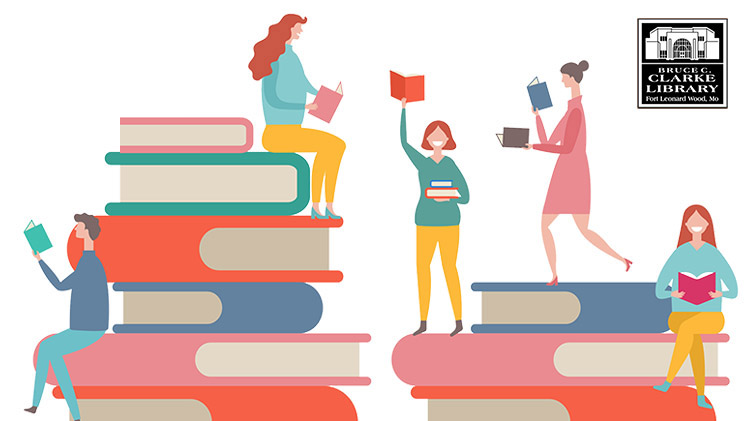 Date: May 28 2020, 4 p.m.
Bruce C. Clarke Library - 14020 MSCOE Loop, Ste. 200 Fort Leonard Wood, MO 65473 Fort Leonard Wood 65473 Google Map
Due to precautions regarding the COVID-19 Virus this event is cancelled.
Thank you for your understanding as we work to maintain the health and safety of our customers and staff.
Join us the last Thursday of each month for the Book Brigade!
This event is designed to allow you to choose your own titles that fit the prompt for each month!
Open to the public, all ages welcome. Youth must be 13 or older to attend without an adult.
Monthly Prompts:
February 27: a western
March 26: a book with a made-up language (CANCELLED)
April 30: a book with a bird on the cover
May 28: a book set in a city that has hosted the olympics